The Friends of the 4S Ranch Library is a group of volunteers who believe that a vital and attractive library is essential to our community. The purpose of the Friends is to focus public attention on library services, facilities, and needs. Our goal is to encourage donations, gifts, endowments, and bequests to the library. We do this by participating in community activities and by holding special educational and entertaining programs. Our intent is to secure materials that are beyond the command of the ordinary library budget. You may join the Friends of the 4S Ranch Library by paying an annual tax-deductible membership fee. Payments can be made online by clicking the Donate button. Membership forms are also available at the 4S Ranch Library or click on the pdf for the form if you would like to submit a check or cash in person. You can also send the form and your check to the 4S Ranch Library, 10433 Reserve Drive, San Diego, CA 92127.
The Friends of the Library
The Friends of the 4S Ranch Library meet monthly for Board Meetings on the 3rd Wednesday of most months. The meetings are at 6:30 p.m. in the Community Room and are open to the public. In January, we hold an Annual Meeting/Party when our new Board is elected.
Volunteers Picked for RB Hall of Fame
Rancho Bernardo and 4S Ranch News Journal
A trio of longtime Rancho Bernardo volunteers have been selected for membership in the RB Hall of Fame.
Michael Farrell, Eldon Jennings and Karen Stelman each have been dedicated members of the community for over three decades.
They were unanimously selected on Jan. 31 and will be installed at an invitation-only dinner on March 10 in the Bernardo Heights Country Club.
The Rancho Bernardo Hall of Fame, established in 1974, honors longtime community volunteers who have provided years of significant leadership. Farrell, Jennings and Stelman are the 116th, 117th and 118th honorees.
"It's a big deal to me, since I've been here a long time and know other (inductees)," Farrell said about his selection. While moving with his wife, Nancy, and sons Jay and Jason, to Rancho Bernardo two years ago (they previously lived in 4S Ranch and Rancho Peñasquitos) — he has been an active business member and volunteer in Rancho Bernardo since 1983.
Farrell, now first vice president at Merrill Lynch, Pierce, Fenner & Smith Inc. in Rancho Bernardo, said it was through his job that he was introduced to the Los Rancheros Kiwanis Club (also known as the RB Kiwanis Club). He became a Kiwanian in 1984 and at 33-plus years is now its longest tenured member in the club's 51-year history.
"I was so impressed by the men's commitment to the community that I was hooked from day one," Farrell said, adding that at the time women were not yet admitted for membership. Farrell said his favorite aspect has been the Kiwanians' "enthusiasm for the community and altruistic service."
His leadership positions included president (1988-89), during which club membership peaked at 120. For seven years he was chairman of its Right Start in the Community recognition program to honor fifth graders in their schools' crossing guard programs. He has also provided leadership for many club activities including its annual pancake breakfast, work with the Salvation Army and the Ronald McDonald House.
Other volunteer leadership has included his 31 years with Rancho Bernardo's Boy Scout Troop 681, including his work on its board of review. Farrell said he was a Boy Scout and got involved prior to his sons joining.
He is a founding member of the 4S Ranch Friends of the Library, served as president for five years and remains on its board (2008-present). He was also instrumental in the transition of the Joslyn Center into the Ed Brown Center for Active Adults in Rancho Bernardo Community Park (2009-11).
"From the moment he arrived in Rancho Bernardo 34 years ago, Mr. Farrell has been one of Rancho Bernardo's most active, enthusiastic, prominent volunteers and a man who has been instrumental in the development of a number of volunteer organizations throughout this special city," wrote nominator John O'Rourke. "He is a born leader who lives his life with the mission of improving the lives of others.
"While he has succeeded beyond imagination, he never looks for personal recognition or accolades," O'Rourke added.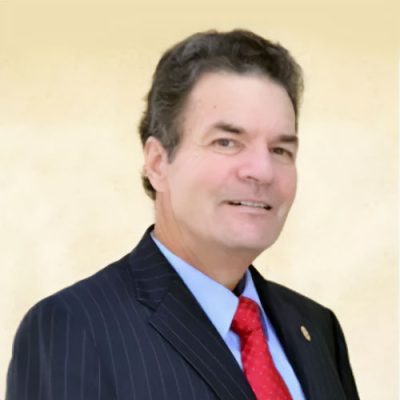 THERE ARE SEVERAL WAYS TO HELP